Company History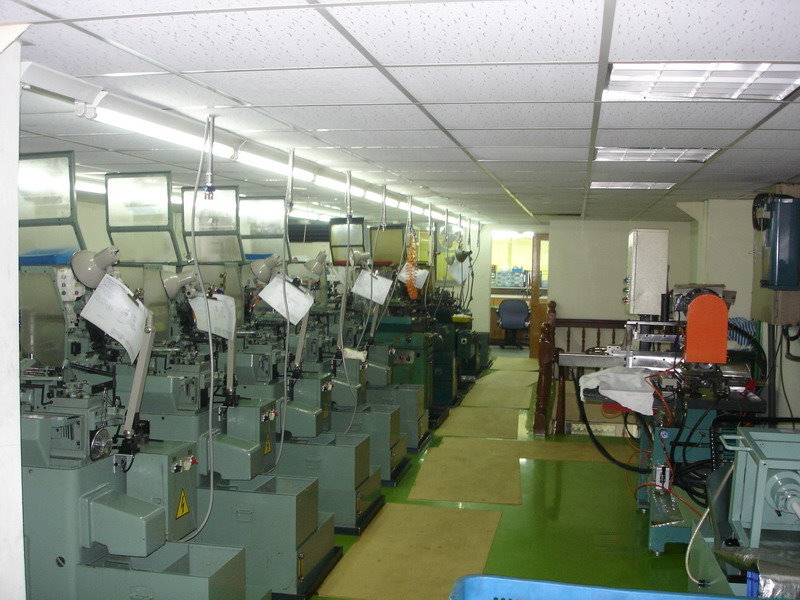 Jian-Ge enterprise club was founded in 1990 and is located in No. 12, Lane 19, Sin-Sing Street, Shu-Lin City, Taipei County. Taiwan. The early businesses were focused on the machining, the contract manufacture, and the manufacture with the metals and the nonmetal components. The special powerful and innovating manufacturing techniques provide the biggest competition ability of the company in the market. Sustaining additions of new manufacturing procedures and quality controls by the all employees as well as the promotion of equipments let Jian-Ge enterprise club have large producing capacity and extremely high yield for the meticulous and precise products in a very short duration.
In April 2002, the company was officially changed to Kuang-Wei Precision Industrial Corporation Ltd. and began the corporate management by adding the company articles of association and departmentalized responsibility. The company continuously promotes the equipments and improves the quality control, which greatly increases the manufacturing quantity. Furthermore, the company also began to do research on the products designing and manufacturing techniques by adding employees and company capitals. The research and development center of the company was established for the innovating manufacturing techniques and engaged the consultant, Prof. Dr.-Ing. Ting, from Dept. of Mechanical Engineering, Taipei University of Technology. Production of some special components for using in the medical equipments were also begun to be developed.
In July 2004, Kuang-Wei Precision Industrial Corporation Ltd. passed the ISO 9001, the quality manage certification standard. The company production type was successfully changed from OEM to ODM with the factory building arrangement as well as the personnel, the technicians, and the quality control personnel training plan for satisfying the requirements of the customers. The businesses are also increased with medical treatment, electronics, computer, electrical engineering, communication, 3C products, sport, vehicle equipments, and so on. The machining materials consist of the insulators, the metals, and the nonmetals etc.. The company will keep on the best for the quality and the service forever.